We are delighted to present the new development phase of our 3D rendering engine based on Vulkan technology, in the 12th episode of our series dedicated to Overlays.
In Patchwork 3D, just like in most 3D modeling software, we have the ability to include credits, titles, or logos on rendered images using Overlays.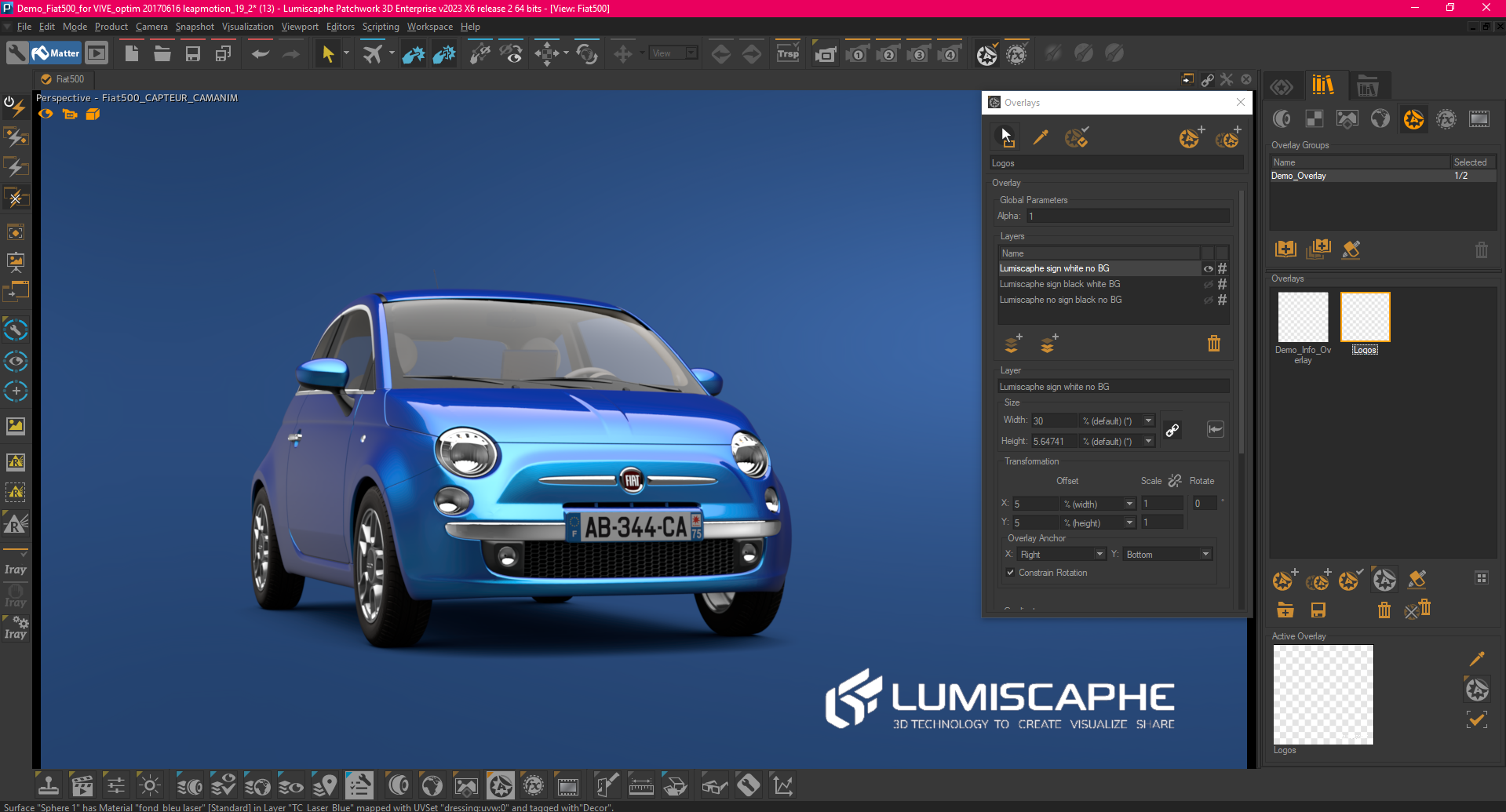 These overlays add an undeniable finishing touch to the final image. While it is possible to perform this operation in a 2D image editing application during post-production, integrating it directly into the 3D base allows us to automatically include it in all subsequent visualizations, including interactive 3D displays such as web configurators, demo kiosks, virtual reality/augmented reality, etc.
See how it looks in our Vulkan Lab by loading 3D assets with and without Overlays:
The development of Overlays with Vulkan is relatively straightforward, as it closely resembles the rendering of static backgrounds that we implemented in episode 4.
We hope you found this episode interesting. Overlays are a simple yet valuable tool. Integrating them directly into the 3D base provides consistency across all your renders and applications, as well as ease of updating.
Feel free to ask us any questions in the comments below.
Subscribe to our channel to stay tuned for upcoming episodes: click the Subscribe button at the top of the page (while logged in)!