Did you know you can interact with your open door animation and Color configuration?
I will show you how to do it with this quick tip.
Here's how to use your animations and configurations previously created in Patchwork 3D:
In case A, we will create a trigger for one animation.
or
In case B, we will create a tag for your configuration.
A- Create your animation trigger
A1. In Matter, open the Trigger editor to access animation trigger creation.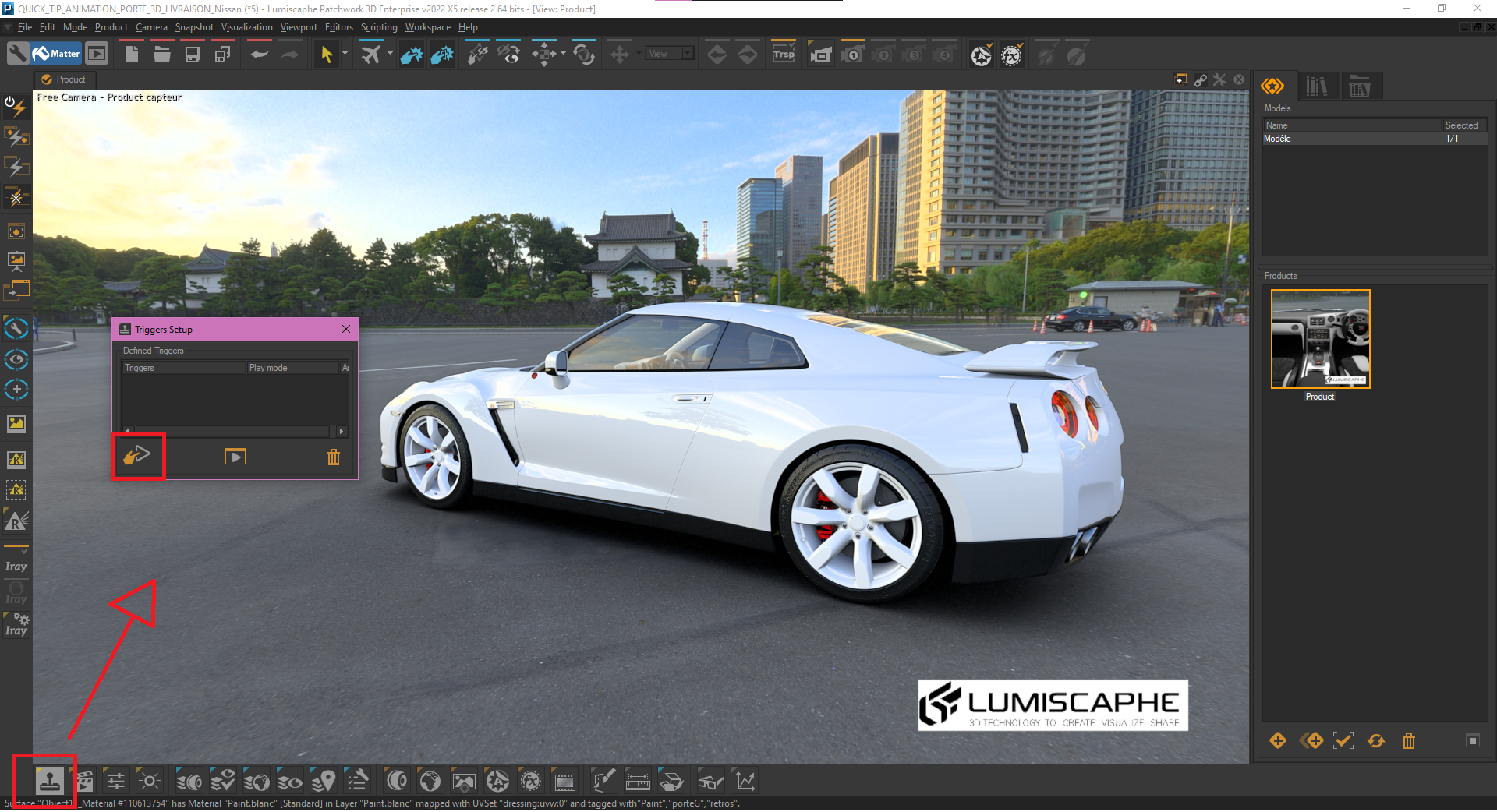 A2. Here you will find your timelines which you can associate with a surface or a keyboard shortcut.
It is possible to choose the surface directly from the surface hierarchy or with the surface picker.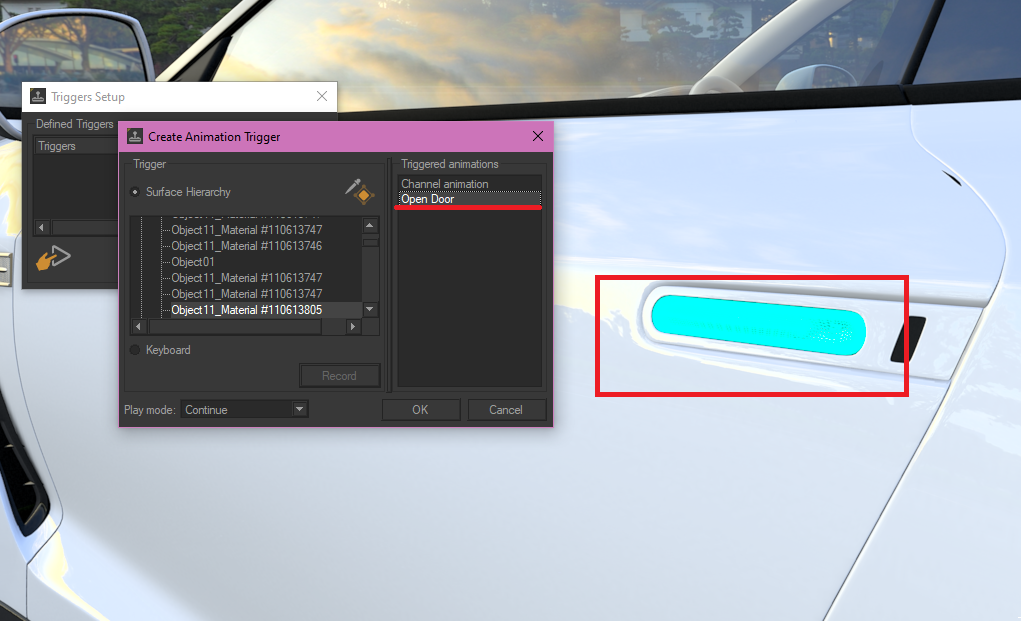 B- Create your configuration
B1. In Shaper, open the Tag manager. If there is nothing in the tags hierarchy, it doesn't mean there isn't any. The button Get all Tags squared in red in the Tag Manager is here to show your newly created tag.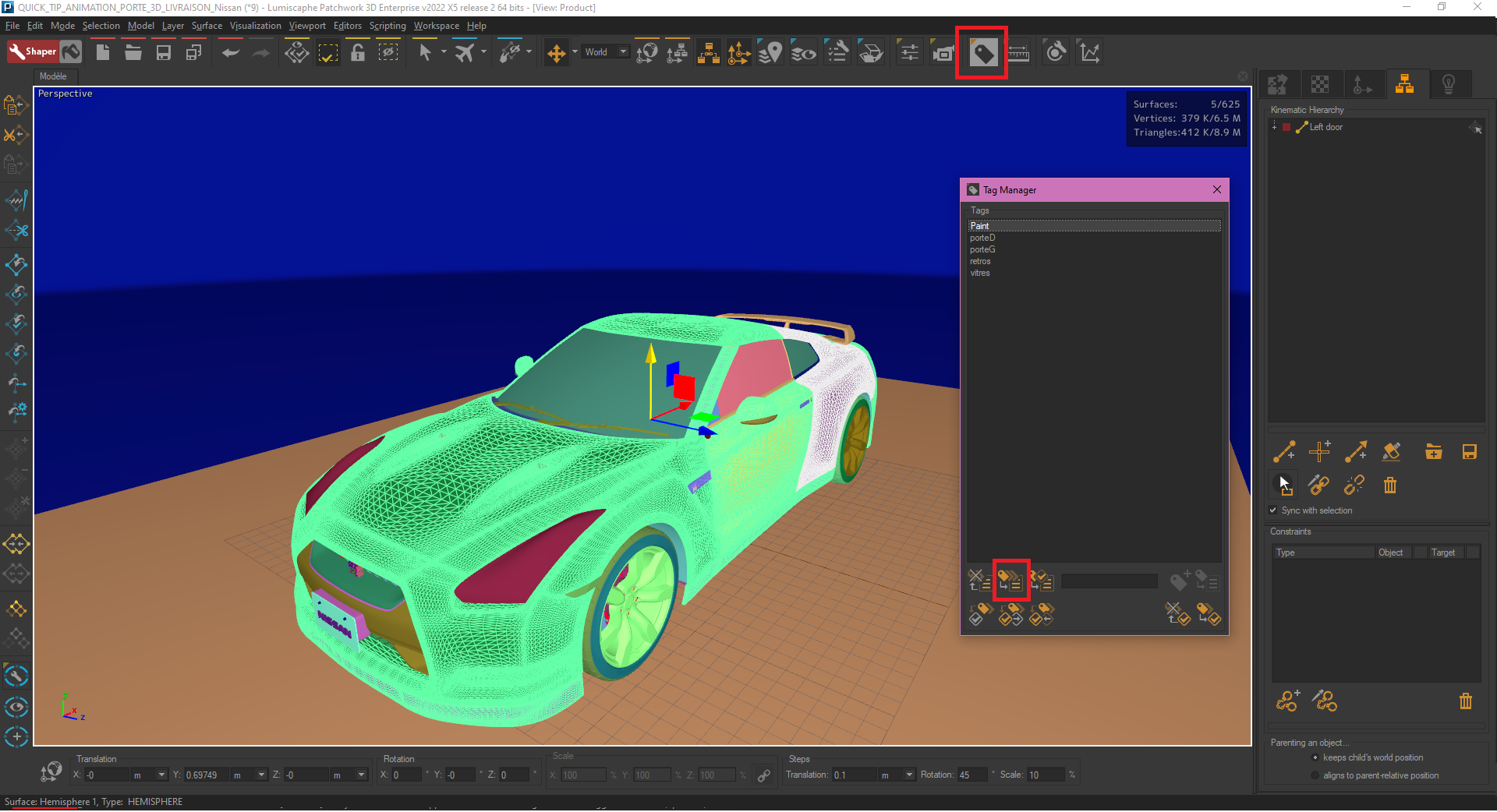 B2. Select the surfaces that your configurations alter and create a tag with the same name as your configuration rule, here Paint.
Be careful, the naming must be exactly the same.
Test your setup
After creating your animation triggers and your configuration tags, it is now time to test them.
The Live Mode button allows you to test interactions that you will see in Accel VR.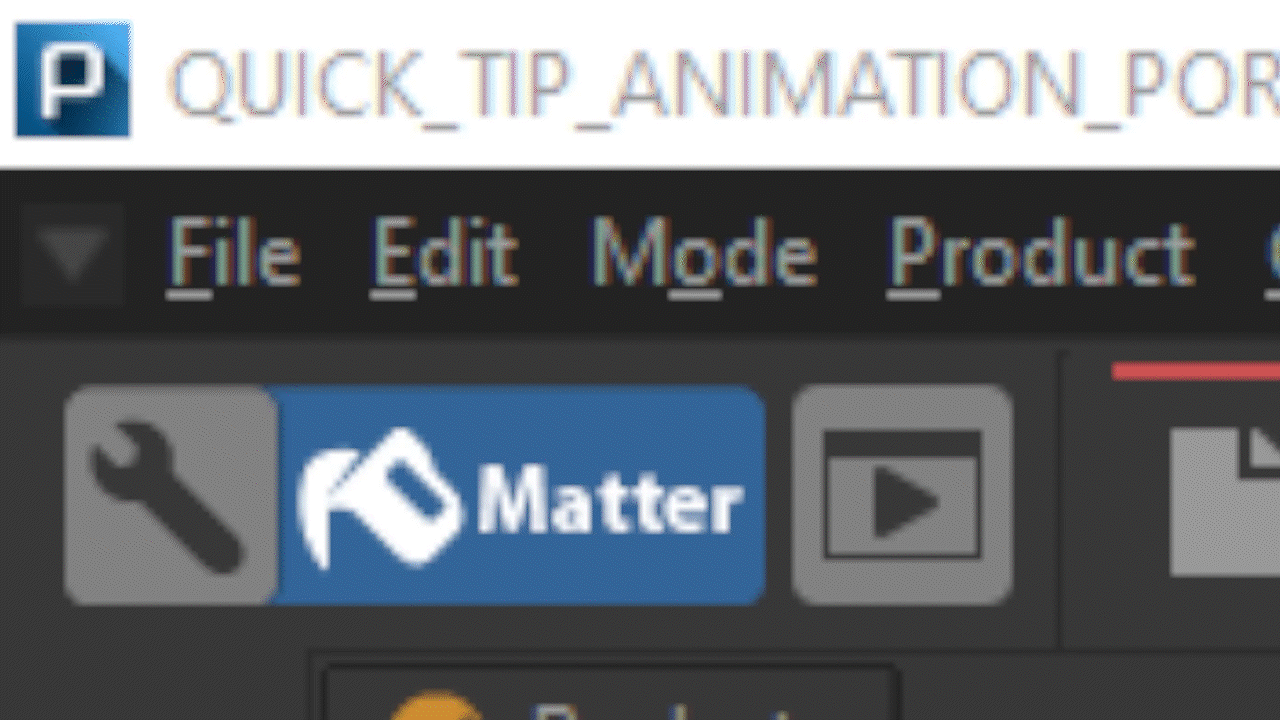 Click on your surfaces and then the magic happens.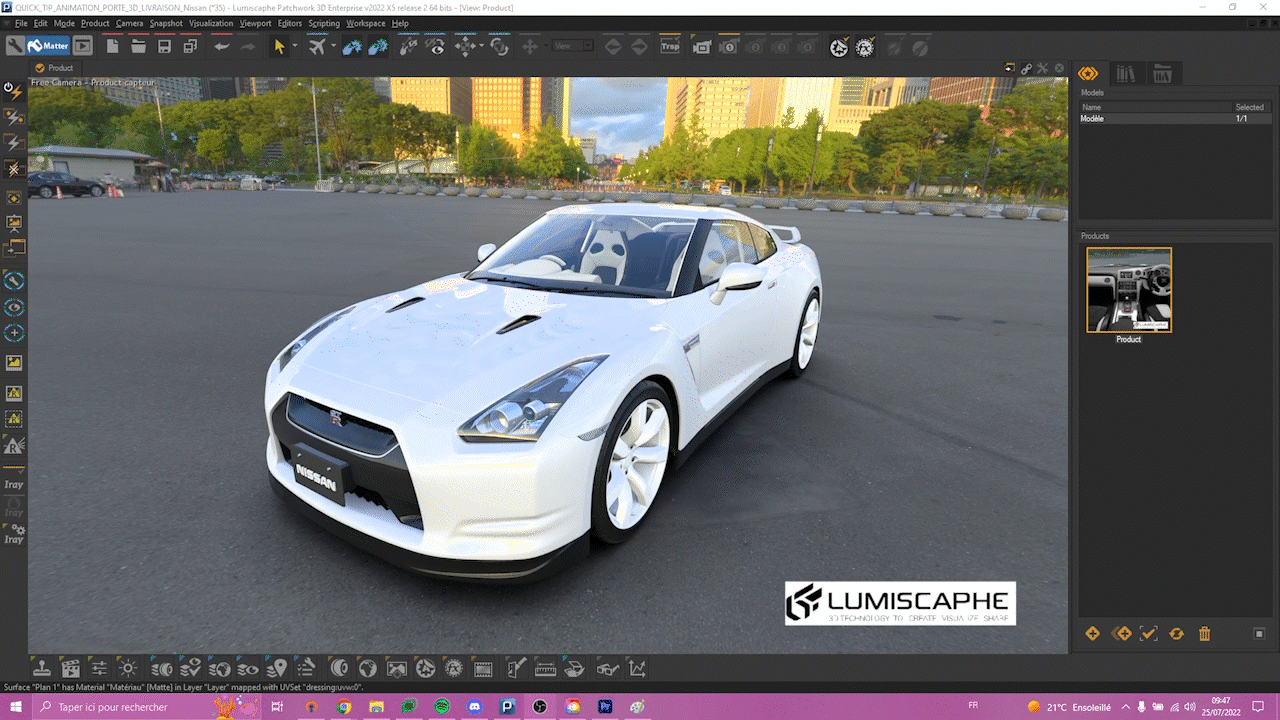 Finally, export your creation in KDR format, available in the File and Model menu in the Matter mode, and play with your model in Accel VR.
Learn more about Patchwork 3D animation here.
To learn the basics of Patchwork 3D, you can find video tutorials there.
Do you have any questions about triggers and tags? Ask us below.